If you wish to get any further information from Stolen Stitches please contact us.
 Stolen Stitches was featured on Red FM 'Business in Focus' in June 2022. View the vlog here:
Carol Feller featured on Fruity Knitting podcast ep80 where we talk about Knitting with Rainbows and Short Rows!
---
Come listen to Carol chat with Jo from Shiny Bees on her most recent podcast (January 23, 2019). We chat, work, knitting, business and all sorts of other fun stuff.
Find it here.
---
October 2018: Carol Feller won gold in the Irish Blog awards for the best Arts & Crafts Business blog.
---
Recently in the Press
Stolen Stitches featured as a vendor on the Fruity Knitting video podcast review of the Edinburgh Yarn Festival.
You can find the details here.
---
 October 2017: Carol Feller won the V by Very Irish Blog award for Arts & Crafts Corporate blog of  the year.
---
May 2017 Knitting Magazine 168, June 2017, feature on The Yarn Collective and a Review of Nua Collection Volume 1.
---
April 2017
Listen to Carol Feller with Nadia Seaver on her Cottage Garden Podcast.  
---
April 2017
Interview with Carol 'My Inspiration' in
Issue 109 of The Knitter
.
---
December 2016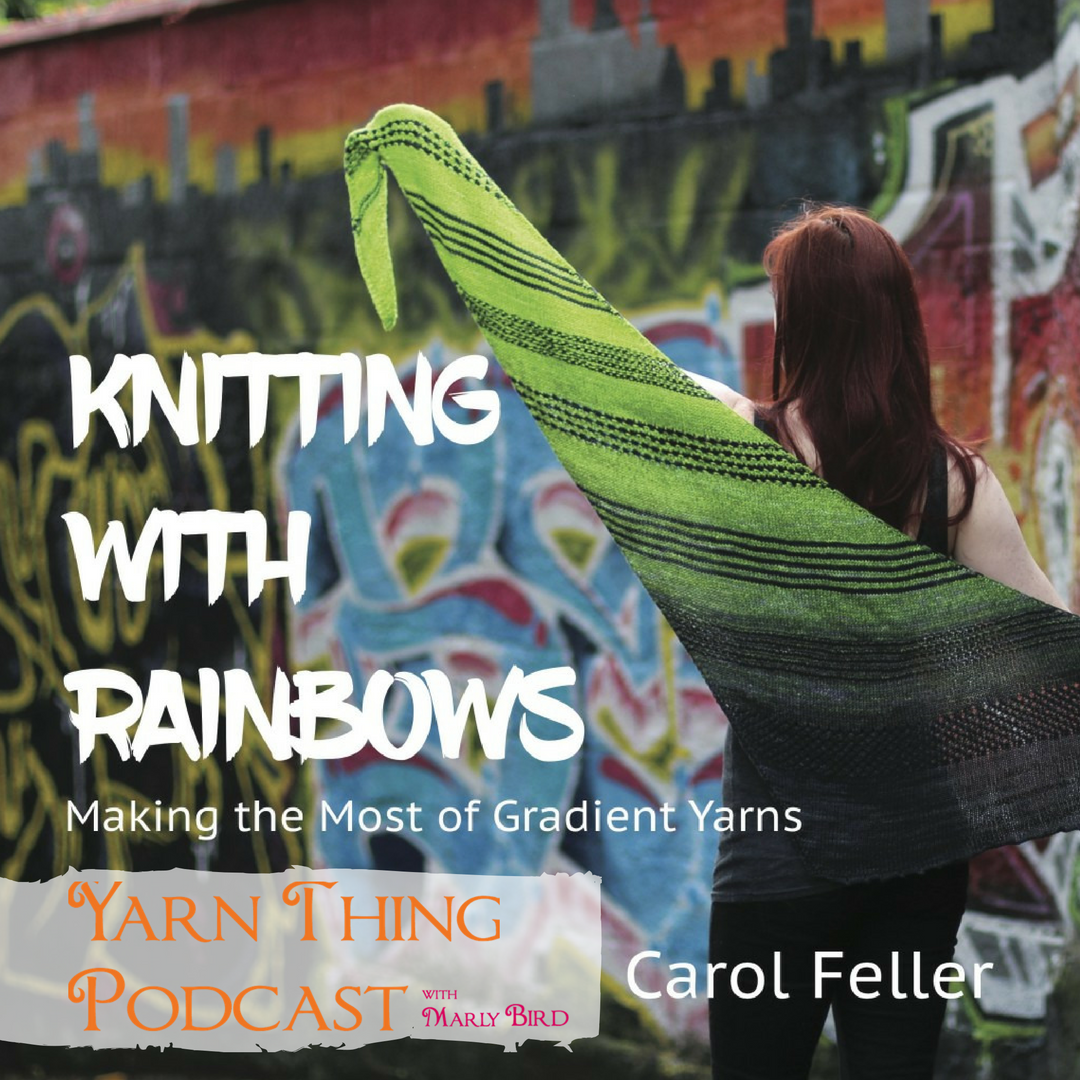 Listen to the Marly Bird podcast with Carol Feller here.
---
September 2016
Vogue Knitting Fall 2016: Interview with Carol Feller, 'Stolen Stitches: The Evolution of an Irish designer.'
---
Winter 2015
Review of Short Row Knits in Knitty Winter 2015 "
Cool Stuff
".
The patterns would make as a gorgeous book even without the short row lessons. I like Carol's easy to wear and wonderfully pretty designs; I like them even more because they don't scream, 'hey, I'm using a short row right here. They just have a graceful hem, better fit or interesting shape. I've already queued Riyto, a slouchy, textured sweater with a curved hem.
Save
Save
Save
Save